Our Pools Mainpage: www.suprnova.cc. Our Twitter: twitter.com/SuprnovaPools Be sure to follow us for updates and news !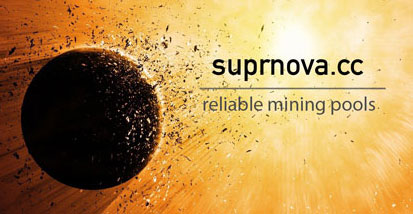 Suprnova's Verge Lyra2RE2 Pool // Algo: lyra2rev2 // LIVE !
New Database for security reasons. Please setup new account and workers.
stratum+tcp://xvg-lyra.suprnova.cc:2595 Nicehash: 2596
Other XVG Pools:
https://xvg-x17.suprnova.cc
https://xvg-mg.suprnova.cc
There was a severe attack on VERGE during the last hours, please read:.
Official Statement is here
Pool open again